Berkshire, MA Real Estate Transactions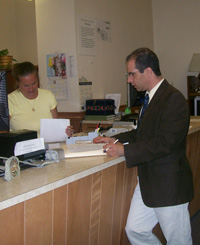 With over 25 years of real estate conveyancing experience, the Berkshire Elder Law Center is available to meet all of your real estate needs. Representing both Buyers and Sellers in residential and commercial transactions, including:
Purchases
Sales
Refinances
Residential, Investment, & Business properties
Time and again when other attorneys are unable to meet closing dates, we have stepped in to close the deal and satisfy buyers, sellers and real estate agents.
Preparation of Purchase & Sale Agreements:
The devil is in the details. So before you sign, always have the contract reviewed.
Creation of Real Estate Trusts & Life Estates:
Whether to provide asset protection from creditors, avoid probate, buyer anonymity, or in conjunction with medicaid planning, we can navigate the right path for you. To learn more about a Life Estate, follow the link.
Free Homestead Preparation:
Massachusetts allows all homeowners to protect up to $500,000 in the value of their principal residences against creditor lawsuits. As a courtesy to our clients, preparation of homesteads is provided at no cost. You only need to pay the $35 Registry of Deeds recording fee to the state.
Providing Title Examinations & Title Insurance Policies:
It is imperative that your property is free of prior liens and encumbrances. This can only be done with a thorough title examination. Title insurance provides additional protection against unknown title defects.